You might have heard many UX related terms floating around these days. UX world is becoming increasingly more complicated, and confusing. Interestingly, most of these terms essentially refers to the same thing — not so user friendly after all!
How User Experience Design is different than User Interface Design? How you define Information Architecture, Interaction Design, Visual Design, Product Design, User-Centered Design and many more similar terms? It is all complicated, isn't it? We have tried to simplify and define a few commonly used terms just for you.
Here are 10 UX related glossary of terms You Should Know:
1. UX (User Experience Design)
As the name suggests, it has to do something with the User Experience — something to do with the emotions! User Experience Design is about analyzing and creating designs keeping users emotions in mind. The idea is to enhance customer satisfaction and loyalty. UX design focuses on making the product easy to use and providing users with the best experience possible.
2. User Interface Design
To simplify, we can say UI Design is closer to graphic design. User Interface Design is created based on the guidelines provided by UX Designer.


3. Information Architecture
Information architecture (AKA IA) involves the way a website is structured and how the content is organized. Information architecture focuses on organizing, structuring, and labeling content in an effective and sustainable way.
4. Interaction Design
Another fancy term. Interaction Design (AKA IxD) is about designing interactive digital products, environments, systems, and services. Interaction Design helps us understand how users and technology communicate with each other.
5. Visual Design
As the name suggests, Visual design focuses on the aesthetics of a website or web application. Visual design defines images, colors, fonts, and other design elements. Often times, UI Designers take care of Visual Design part of the site, however, you could have Visual Designers who would focus on site aesthetics.
6. Product Design
When we say Product Design, we usually refer to designing actual physical products, not websites or any other internet products. Product design is the process of creating a new product to be sold by a business to its customers.
7. User-Centered Design
Here you go, another one! Another term just to confuse you but this one is critical! Also known as UCD, User-Centered Design is about gaining a deep understanding of who will be using the product — the end user.
8. Human Factors
This is a big one! It is also know as Ergonomics. You can also call this comfort design, functional design, or even user-friendly systems. This focuses on interactions among humans and other elements of a system. Keep in mind, system here is not limited to computers. It could be anything what humans interact with.
9. Human Computer Interaction
In concept, Human Computer Interaction (HCI) is "almost" similar to Human Factors, but its different because HCI focuses more on humans working specifically with computers.
10. Usability
Last but not least, the Usability, which is a vast and complex topic. This is one of the most important aspects of your design. Usability is the ease of use and learnability of a human-made object. Usability Testing on the other hand is about measuring the ease of use and learnability. This helps us understand how real users experience website or application. Essentially, the goal is to create a simpler and usable product.
Other Design Articles
We have hand-picked a few highly recommended articles for anyone with an interest in User Experience and Usability. Let's read:
Summary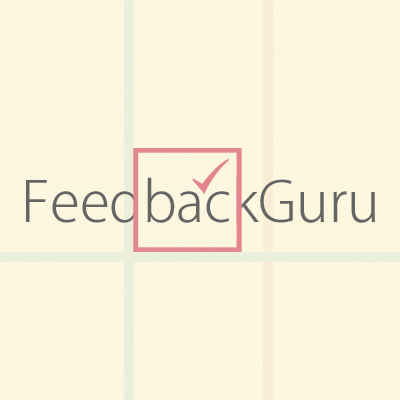 Article Name
10 UX Glossary Of Terms You Should Know
Description
There are many UX related terms floating around these days. UX world is becoming increasingly more complicated, and confusing. Interestingly, most of these terms essentially refers to the same thing — talk about being user friendly!
Author
FeedbackGuru Staff Writer