While designing a website or web application, irrespective of number of UI/UX designers in your team, your project should always be reviewed and tested (externally) on every step of the design process — from Wireframes to the final product.
Another pair of eyes must be involved reviewing and testing your design projects for an unbiased and effective evaluation.
Remember, even a small design change can significantly improve the user experience (and your business).
And of course, there are hundreds of tools available to assist you to have your project reviewed and tested. We have handpicked just a few of them from the areas of Usability Testing, Expert Reviews, A/B Testing and much more.
Expert Design Reviews (AKA Heuristic Reviews)
1. FeedbackGuru
At FeedbackGuru.com, UX design experts thoroughly inspect and review your product to identify possible usability and other design related issues. They also propose practical solutions. This process (AKA Heuristic Reviews) is different than standard Usability testing, which is about testing your design on multiple users. Expert reviews are fast and affordable way of getting independent feedback and in many cases, is far more effective than the standard Usability testing. Cost is about $19, which is strikingly cheap.
http://www.FeedbackGuru.com
2. Nielsen Norman Group
You can also have your project reviewed at nngroup.com, which provides "Evidence-Based User Experience Research, Training, and Consulting". They do comprehensive design reviews and analysis. Highly recommended if you can afford the astonishing price which ranges from $38,000 to $100,000.
http://www.nngroup.com/consulting/design-review-ia-analysis/
Feedback Gathering Tools
1. Verifyapp
If you would like to collect and analyze user feedback on screens or mock-ups, Verify app (made by ZURB) is highly recommend. This works if you already have your users and would like to share your screens and collect feedback from them. Remember, your users may not be design experts and all the feedback you collect may not be relevant. This is subscription based service and it costs about $19/Month.
http://verifyapp.com/


2. Solidifyapp
We recommend using Solidify, which lets you create clickable prototypes from sketches, wire-frame, or mockup. With this tool you can test your design concepts early. This is subscription based service and it costs about $19/Month.
http://www.solidifyapp.com/
3. Silverback
If you know your users already, you can set specific user tasks to record using Silverback. This is NOT remote testing, you test with your users on your machine. This works only for Mac and costs around $79.
http://silverbackapp.com/
4.Usability Studio
Usability Studio is another software for usability testing tool where you can simultaneously records the user, his on-screen actions and voice. This tool costs around $69.95.
http://www.sketchman-studio.com/usability-studio/
Remote Usability Testing
1. TryMyUI
You can record videos of people speaking their thoughts about using your product at TryMyUI. Keep in mind, you will get multiple feedback from multiple users for you to figure out. This is not an expert design review and you will be making your design decisions looking at the user videos. This is subscription based service and the Team pricing is $299/Month.
www.trymyui.com
2. UserTesting
Similar to TryMyUI, UserTesting provides videos of people using your website design. This is another way of doing remote usability testing and you pay around $99 per user video.
http://www.usertesting.com
Heatmaps
1. SeeVolution
SeeVolution provides heatmaps of your website user activities. This also provides real time analysis. You can view website clicks, mouse movements and page scroll. This is subscription based service and it costs about $499/Month for Enterprise.
https://www.seevolution.com/
A/B testing
1.vwo
vwo is the leading A/B Testing Software for Marketers.You can change the headline, button, image or any other element to create multiple variations of your website. This is subscription based service and the pricing plans starts from $49/Month to $999/Month.
https://vwo.com/
2. Google Content Experiments
Newer version of Google website Optimizer, Google Content Experiments is integrated into Google Analytics and can be used for A/B Testing.
https://support.google.com/analytics/answer/1745147?hl=en&ref_topic=1745207&rd=1
Other Tools:
1. Google PageSpeed Insights
Very effective tool to determine the loading speed of your website. It also provides suggestions to what you can do to make it load faster.
https://developers.google.com/speed/pagespeed/insights/
Other Design Articles
We have hand-picked a few highly recommended articles for anyone with an interest in User Experience and Usability. Let's read:
Summary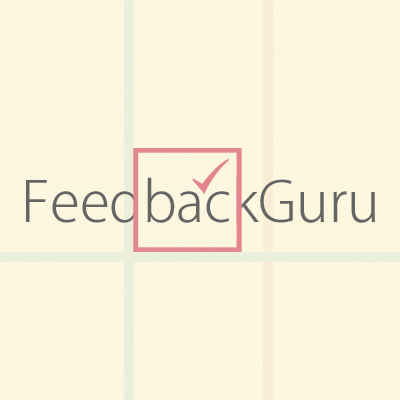 Article Name
Description
Every project should be reviewed and tested. Another pair of eyes must be involved reviewing and testing your design projects for an unbiased and effective evaluation.
Author
FeedbackGuru Staff Writer